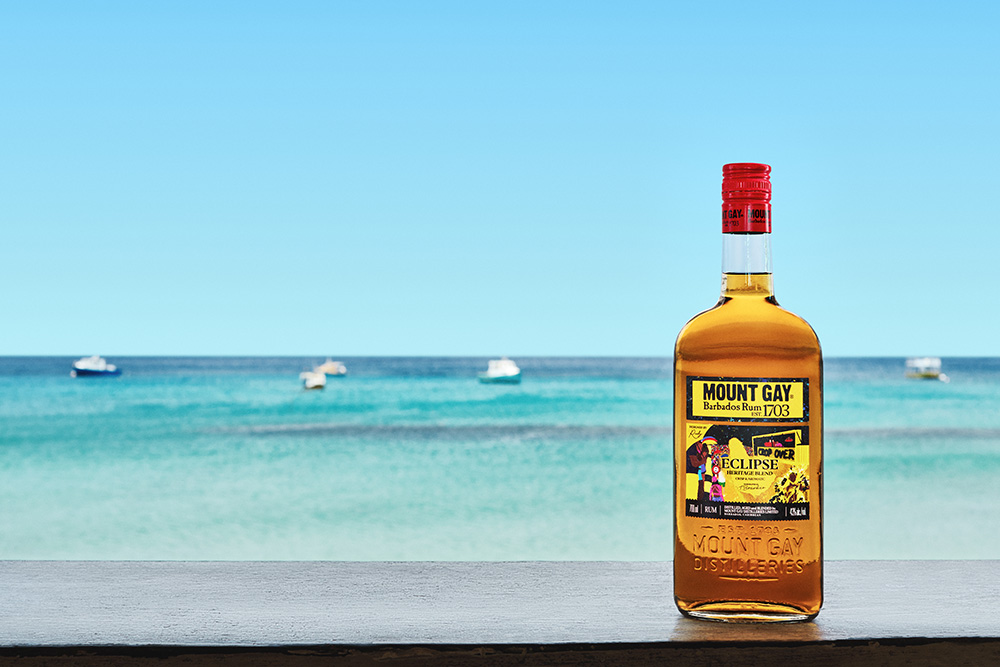 News
June 28, 2023
Mount Gay Crop Over Eclipse limited edition in partnership with Barbadian visual artist Rudy
We have partnered with Barbadian visual artist Rudy on a new limited-edition label for our Eclipse bottle which will be available throughout the Crop Over season.
Rudy is a self-taught contemporary artist, born and raised in St Michael, Barbados, and he is known for his Mount Gay XO bottle interpretations and nostalgic character paintings. The multidisciplinary artist, whose iconoclastic approach to art is easily recognized by its subject matter and bold colour choices, is a founding member of collective 6PMSPLASH. This group has contributed significantly to the local art scene by creating an event platform for emerging artists to exhibit & create in-front of a live audience.
"My art in one way or another is influenced by my personal experiences and compliments the aspects of my culture that I enjoy. For the art on the label design, I took inspiration from what you would see at Grand Kadooment or a fete during the Crop-Over season. It is the sea of people enjoying this unique atmosphere in Barbados. It is the colours, music art, rum and vibrancy of our iconic festival. Mount Gay has always been my go-to rum. Now I get to share a project that merges both of the things I am passionate about. This is the art of rum."
Rudy, Barbadian visual artist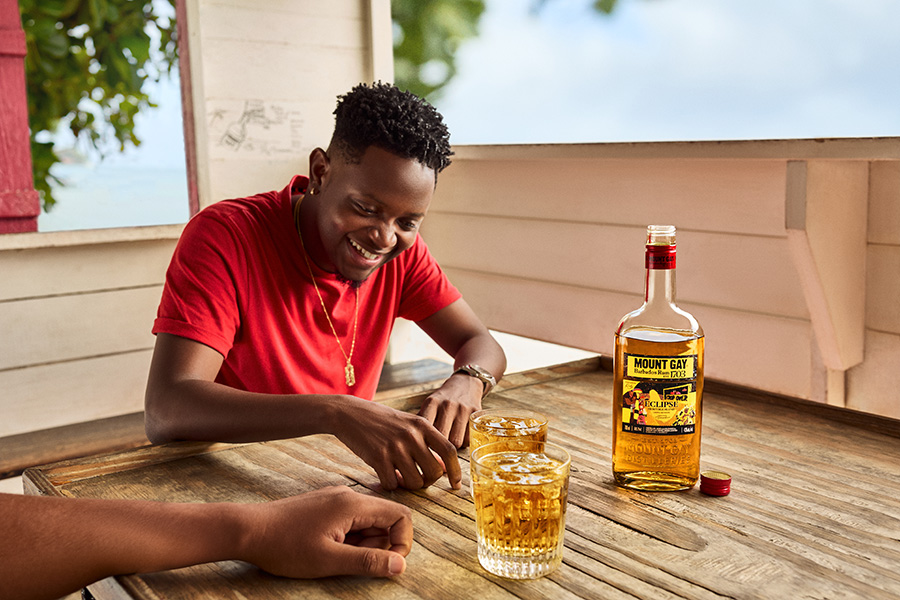 "To mark the end of this year's sugar cane harvest we wanted to create something exclusive to Barbados. The art scene on our island is amazing, so we transformed the Mount Gay Eclipse label into a canvas to showcase this talent to the world. We have been following Rudy for many years, since his first wonderful Mount Gay XO paintings, and he is a huge artistic talent in Barbados. It was a real pleasure to partner with him on this project and bring Crop Over festival to life on our bottle."
Antoine Couvreur, Mount Gay's Managing Director
Inspired by Mount Gay's love of the festival and Rudy's Crop Over experience, the limited edition will be available exclusively in Barbados during the season in limited quantities of Eclipse 350ml, 700ml and 1L bottles.